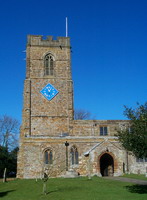 Rector: Vacant
Churchwardens:
Gerard Hoare 01327 361263
V Brassey 01327 360941
The church of St Peter and St Paul has stood in Preston Capes for over 750 years. Parts of the mediaeval structure still remain today, including beautiful corbels representing the eight King Henrys, to be found where the arches join the columns.
The arcade in the south aisle dates from mediaeval times, while the north arcade is thought to have been constructed 200 years later. Dark ironstone was used in the construction of the south arcade and light-colored limestone was used for the north arcade. The pews are notable for their fine poppyhead carvings.
The churchyard contains a number of graves dating back as far as the 1600s, as well as the base of a former preaching cross.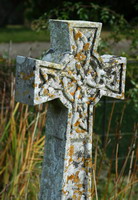 Today the church of St Peter and St Paul's is well attended with services every Sunday (except the first Sunday in the month).